Via Algarviana - mountains and foothills
Via Algarviana Accomodation Service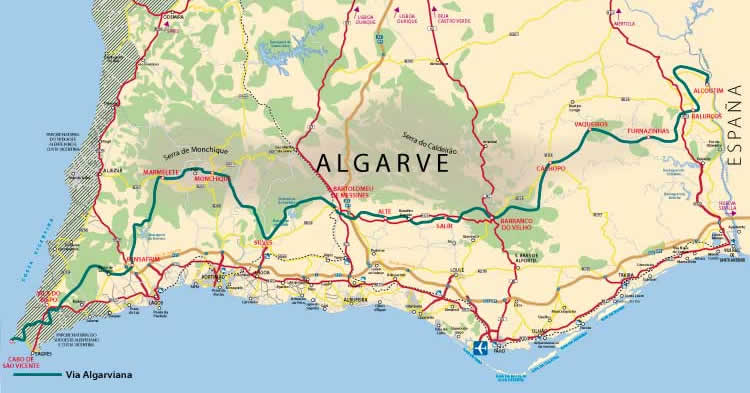 We can book accomodations and organise your luggage transfers along the Via Algarviana.
4-day hike along the Via Algarviana from Barranco do Velho to Silves.
Day 1. Transfer from Faro Airport to Barranco do Velho
Day 2. Hike Barranco do Velho - Salir (15 km)
Day 3. Hike Salir - Alte (16 km)
Day 4. Hike Alte - São Bartolomeu de Messines (19 km)
Day 5. Hike São Bartolomeu de Messines - Silves (28 km)
Day 6. Transfer Silves to Faro Airport
Our offer:
Transfer from Faro Airport to the starting point in Barranco do Velho
Transfer from Silves back to Faro Airport
5 Nights with Breakfast
(including the first stay in Barranco do Velho and the last stay in Silves)
4 x luggage transfer between the Hotels
Hiking Maps
Telephone Support
Costs per Person sharing a double or twin room:
January - March: 420 Euro
April - Juni: 460 Euro
July - August: 510 Euro
September - October: 460 Euro
November - December: 420 Euro
Please send an email to toursandtracks@mail.telepac.pt with the planned arrival date and we take care of the hotel reservations and organise the luggage transfers.
This price does NOT include a walking guide but is oriented towards the independent hiker.
---